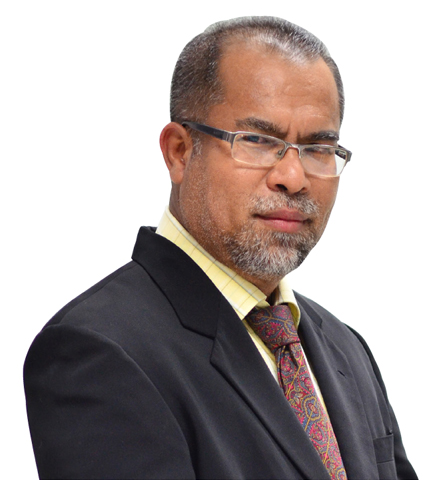 Dr. Mohd Norawi Ali
Phone
: 604 653 5190
Fax
: 604 657 2907
E-mail
:

This email address is being protected from spambots. You need JavaScript enabled to view it.

Qualifications
: DipEd (UPSI); BSc (Hons) (USM); MEd (USM); PhD (UKM)
Expertise
: Physics Teaching Method, Educational Technology, Science Education
Book Publication
Hybridization of Cognitive Strategy In Programmed Module In Teaching Physics For Secondary School Students. (2001)
Promoting Awareness on Renewable Energy and Energy Efficiency in Secondary Schools (2000- 2003)
Promoting Awareness on Renewable Energy and Energy Efficiency in Primary Schools (2005-2006)
Hajj Cluster Research on Training, Education and Awareness for Pilgrims (2007-2008)
Journal Publication
Basic Module on Electric and Electronic for Promotion Course Trough Training organized by INTAN-USM April 2003
Visual Art Teacher Guide Module on Renewable Energy and Energy Efficiency for primary school, CETREE, 2005.
"Promoting Awareness in Renewable Energy and Energy Efficiency: Malaysia Perspective" di International University Of Technology (IUT) Dhaka, Bangladesh pada Disember 2005.
"Promoting Training, Education and Awareness on Pilgrim: Assessing the current status and Recommendation" in National Seminar on Hajj Best Practices through the advances in Science and Technology, 2007
Integration of Technology in Teaching for Science Pre Service Teachers in National Seminar JPPG 2007: Technology in Education.
Conference Proceeding
Mohd Norawi Ali & Irfan Naufal Umar (2001). Hybridization Of Cognitive Strategy in Programmed Module in Teaching Physics for Secondary School Students. Proceeding 14th Convention of Educational Technology, Malaysian Educational Technology Association (META) 317-337
Mohd Norawi Ali, Mohd Rodzi Ismail & Mohd Nain Awang (2006). Logical Framework Approach in Enhancing Renewable Energy and Energy Efficiency Projects in Secondary School Science Projects. Proceeding 19th Convention of Educational Technology, Malaysian Educational Technology Association (META) Volume 2: 1295-1297
Research Grant
Co-Researcher for the following Grants
Sustaining Students Interest in Learning Science in Low Performing Schools (on going research –(2007-2010). Account No: 1001/PGURU/816014 (RM 75,186.00)
ICT and classroom Interaction in The Teaching and Learning of Secondary Science and Mathematics (on going research). Account No: 1001/PGURU/817012 (RM 118,125.72)
The Development of a Trans-National Network of Inquiry for Collaboration to Promote Education for Sustainable Development (on going research). Account No: 1001/PGURU/817011 (RM 307,556.00)