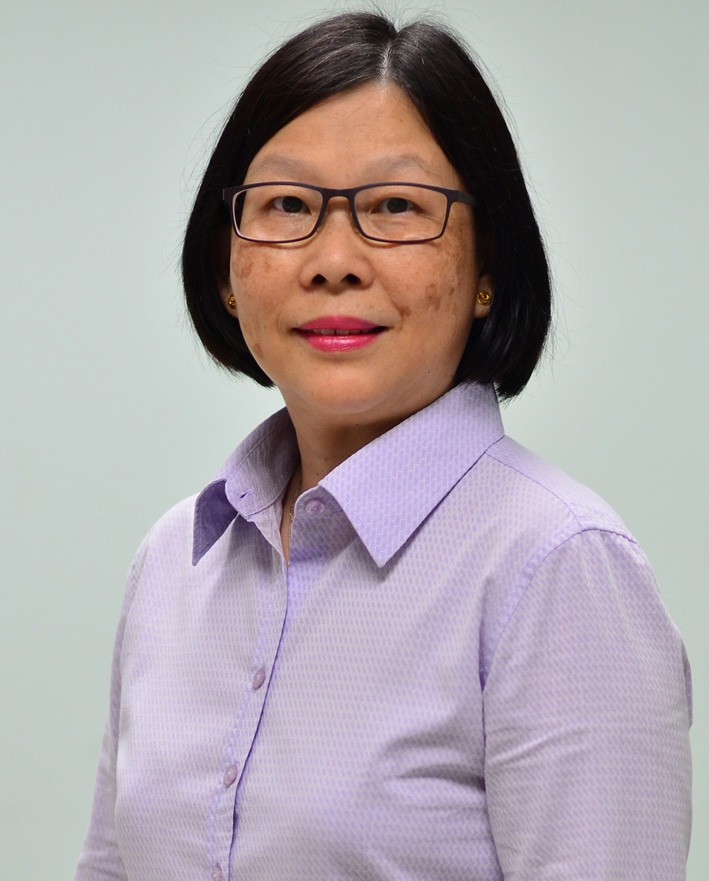 Associate Professor Dr. Tan Kok Eng
Tan Kok Eng (PhD) is Associate Professor at the School of Educational Studies, Universiti Sains Malaysia. She has served as Chair of the B.Ed. (TESOL) program for a number of years. She teaches undergraduate and postgraduate courses and supervises Master's and PhD students. Her research interests include English literacy, writing practices, ELT, TESOL and educational research. Her work has been published in both local and international journals. She is a reviewer of several journals as well as examiner of master's and doctoral theses.
Phone
: 604 653 3763
Fax
: 604 657 2907
E-mail
:

This email address is being protected from spambots. You need JavaScript enabled to view it.

Qualifications
: B.Sc.Ed.; M.Ed. (USM); Ph.D.(Monash)
Expertise
: TESOL, ESL Writing, Educational Research
ResearchGate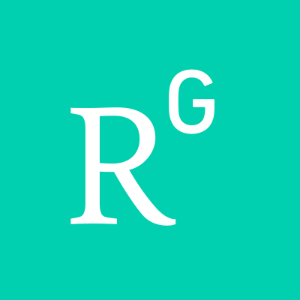 Book Publication
Tan, K. E., Ng, Melissa, L. Y., & Saw, K. G. (2011). What do Malaysian adolescents read/write about in English on the Internet? USM: Basic Educational Research Unit. ISBN:978-967-399-032-0
Lim, C. S., Chew, C. M., Kor, L. K. & Tan, K. E. (2011). Communication and Language use in Primary Mathematics Classroom Discourse. USM: Basic Educational Research Unit. ISBN: 978-967-5467-63-9.
Tan, K. E., Leong, L. M., Ng, Melissa, L. Y., Saw, K. G. & Julinamary Parnabas (2011). ESL teachers' online literacy practices for school and personal purposes. USM: Basic Educational Research Unit. ISBN:978-967-399-079-5
Tan K.E., Norlida Ahmad, Anna Christina Abdullah, Mohamad Jafre Zainol Abidin & Muhammad Kamarul Kabilan Abdullah (2012). InSPIRE II English, Level 1, Unit 5: My Family, Teacher's Pack. Sabah Foundation. ISBN 978-967-399-137-2
Tan K.E., Norlida Ahmad, Anna Christina Abdullah, Mohamad Jafre Zainol Abidin & Muhammad Kamarul Kabilan Abdullah (2012). InSPIRE II English, Level 1, Unit 5: My Family, Learner's Pack. Sabah Foundation. ISBN 978-967-399-130-3
Chapter In Research Book
Tan, K. E. (2008). School Writing and Teachers' Professional Development: A Sociocultural Perspective. In M. K. Kabilan & M. E. Vethamani (Eds.), Qualitative Studies on English Language Teacher Development (pp. 105-127). Petaling Jaya: Sasbadi Sdn. Bhd.
Journal Publication
Tan, K. E., & Richardson, W. P. (2006). Writing short messages in English: Out-of-school practices of Malaysian adolescents. International Journal of Educational Research, 45, 325-340.
Tan, K. E., & Miller, J. (2007). Writing in English in Malaysian High Schools: The Discourse of Examinations. Language and Education, 21(2), 124-140.
Tan K. E., Abdul Rashid Mohamed & Saw, K. G. (2009). Improving school English in Malaysia through participation in online threaded discussion groups. Asian EFL Journal, 11(2), 147-162.
Kor, L. K., Lim, C. S., Chew, C. M. & Tan, K. E. (2009). Pupils' language preference and its related reasons and problems in learning primary school mathematics. The Mathematics Educator, 12(1), 15-32.
Tan, K. E., Ng, Melissa and Saw, K.G. (2010). Online activities and writing practices of urban Malaysian adolescents. System, 38, 548-559.
Tan, K. E., Lim, C. S., Kor, L. K. & Chew, C. M. (2011). Talking Mathematics in English. The Asia-Pacific Education Researcher, 20(1), 133-143.
Tan-Ooi, L. C., Tan, K. E., & Norlida Ahmad (2011). The Effects of Reciprocal Teaching Strategies on Students' Reading Comprehension of Expository Texts. The Reading Matrix, 11(2), 140-149.
Tan, K. E., Ng, Melissa and Saw, K.G. (2012). Online activities of urban Malaysian adolescents: Report of a pilot study. Literacy, 46(1), 33-39.
Abu Sharbain, I. & Tan, K. E. (2012). Pre-service teachers' level of competence and their attitudes towards the teaching profession. Asian Journal of Social Sciences & Humanities, 1(3).
Reena Raju & Tan, K. E. (2012). Language Anxiety among ESL college students in India. The English Teacher, XLI(2), 112-129.
Conference Proceeding
Abdul Rashid Mohamed, Shaik Abdul Malik Mohamed Ismail, Munirah Ghazali, Abdul Ghani Abdullah, Sharifah Norhaidah Syed Idros, Mohammad Kamarul Kabilan, Norlida Ahmad, Leong L. M., Tan K. E., Fong, S. F. & Termit Kaur (2007). A Prototype Electronic Lesson Generator for Malaysian Teachers. Institution Paper presented at the 2007 National Seminar of the Coordinating Committee for Teacher Education (JPPG), 18 - 20 Nov 2007, Seremban, Malaysia. Pp.80-88.
Abu Sharbain, Tan, K. E. & Mohammed Jhaish (2010). The relationship between learning style preferences and academic achievement of English Majors at Al-Aqsa University in Gaza, Palestine. Proceedings of Lifelong Learning International Conference, 10-12 Nov 2010, Kuala Lumpur, Malaysia. CD LLL T4-17.
Tan, B. H. & Tan, K. E. (2012). Grammar Instruction: "Six Tales of Two Cities." Proceedings of 2nd International Conference on Linguistics, Literature and Culture, 7-9 November 2012, Penang, Malaysia.
Academic Recognition
Gold Medal/Professor Zainal Datuk Ghani Award for the best student in the Master of Education by Coursework, 1998, Universiti Sains Malaysia
Monash Graduate Scholarship to pursue a PhD, 2002 -2005, Monash University, Australia
Monash Postgraduate Travel Grant Award, 2003, Monash University, Australia
Monash University Education Faculty Research Fund, Individual Research Project (Students), 2004, University of Melbourne, Australia
Publication Award (Hadiah Sanjungan 2007, penulis bersama) for an ISI paper in British Journal of Educational Technology.
Excellent Service Award, Universiti Sains Malaysia, 2009
Publication Award (Hadiah Sanjungan 2011) for an ISI paper in The Asia-Pacific Education Researcher,
Bronze Medal for the entry of CHALLENGE (a language game) to the Malaysian Technology Expo 2011. This game was jointly developed with four other researchers.
Editor of the English Teacher Journal, Malaysian English Language Teaching Association, 2008-2010, 2010-2012, 2012-2014
Editor of the Malaysian Education Deans' Council Journal, 2008-2012
Research Grant
As Lead Researcher
What do Malaysian adolescents read/write about in English on the Internet? USM Short Term grant, 15 March 2007 – 14 March 2009.
ESL teachers' literacy practices and their concerns over the integration of digital technologies in the classroom. Research University Grant, 15 April 2009 – 14 April 2011.
Developing WebQLM modules to enhance motivation, collaborative learning and argumentative writing of ESL learners. USM Short Term grant, 15 October 2012 – 14 October 2014
As Co-Researcher
National Grid Computing Technology Roadmap: E-Lesson Creator, sponsored by MIMOS, 2006.
Writing of Teaching & Learning Modules for English subject. InSPIRE II – Phase 2 (Sabah Foundation). Pembinaan Modul Pengajaran dan Pembelajaran - Subjek Bahasa Inggeris. Geran Penyelidikan Projek InSPIRE II – Fasa 2 (Yayasan Sabah). June 2008 – present.
A study on the Future Directions of Education Faculties in Malaysian Public Universities. 2010 (Kajian Hala Tuju Bidang Pendidikan IPTA), Malaysian Education Deans Council, 1 May - 31 Dec 2010
Employability of disabled young adults in Malaysia: Bridging the school-work transitiional gap. Research University grant. Dec 2007 – 2010
Communication and Language used in Mathematics Classroom Discourse. Fundamental Project grant. Nov 2007- Dec 2009.
A nationwide research on English Language teachers' professional development. Research University Grant. 2008 - 2011
The Impact of an International Field Experience on Malaysian TESOL Preservice Teachers: The Professional, Psychological and Sociological Dimensions, Research University grant. October 2009 – October 2011
Penilaian Murid, Guru dan Ibu Bapa Terhadap Kerja Rumah di Sekolah Rendah Pulau Pinang (Assessment of Homework by students, teachers and parents of Primary Schools in Penang). USM Short Term grant, Dec 2006 – Nov 2008.
Phonological Acquisition of Malay-English Bilingual Children. USM short term grant. 1 June 2012 – 31 May 2014.